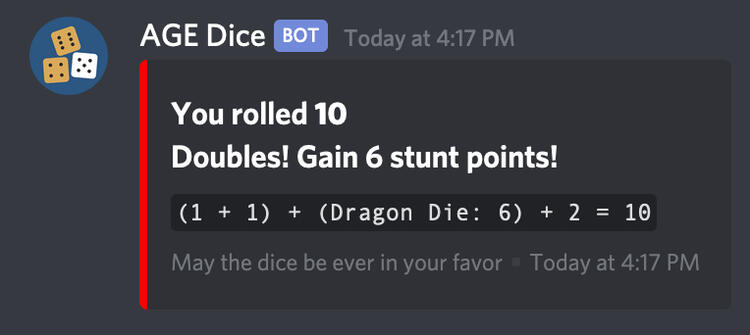 AGE Roleplaying Game Dice Bot
Discord Bot
The AGE RPG Dice Bot is a simple bot that rolls 3d6 + modifier, tracks which die is the Dragon die, and gives you an alert if you rolled doubles.

Good for all of Green Ronin's Adventure Game Engine (AGE) tabletop RPGs: Fantasy Age, Modern Age, Blue Rose, Dragon Age RPG, Titansgrave, and The Expanse RPG.
To use the bot, type !age +[number], for example, !age +4
Made with ❤️ by Amazing Rando
Changelog
— Errors are no longer thrown when other bots use the same prefix (!).